Mark Twain once wrote a book about Tom Sawyer. In the adventures, Tom Sawyer is sent out to restore Aunt Polly's fence. The story takes place during the 1840's inside of a fictional town called St. Petersburg. The whitewashing of the fence is a chore Tom just doesn't want to do and tries to pawn it off on unsuspecting passersby.
Why Homeowners Are Using Composite Fence Styles for Their Homes! #homeowners #compositefencing
Click To Tweet
Let's be glad we live in an age that has materials we don't have to whitewash or paint, unless we really want to. If you want to find other ways to improve your yard, installing carefree fences, such as composite fences, is one way to do that. It will improve the overall appearance of the yard and can be done to preserve your property. If the fence is installed properly, it will serve as more than just a stylish upgrade to your home.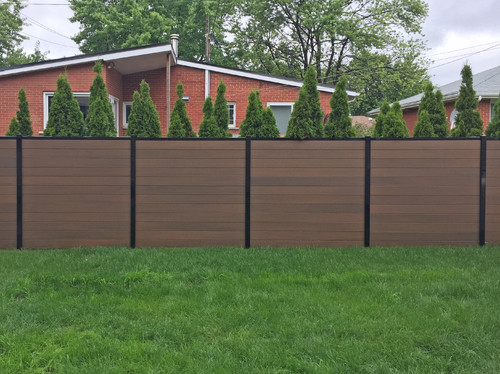 Composite Fencing is Stylish, Trendy and Provides Protection for Homeowners
If you are looking for a way to enclose your yard while making it look stylish and attractive to passersby, one choice that people are turning to is composite fencing. The composite fencing is created from the compound of wood and plastic. It is versatile for the homeowner and is available in a variety of sizes, styles, and colors.